Danville Bodywork Center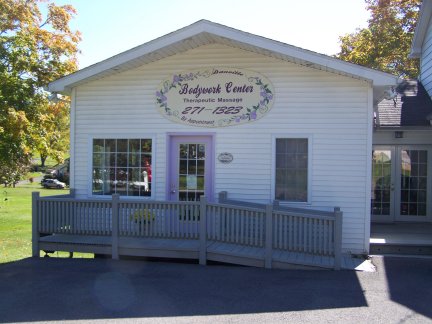 Located at 1002 Bloom Road STE 1, Danville, PA 17821 - 570-271-1323
Therapeutic massages by Lara Hess, LMT, ncbtmb, License # MSG001565
*Specializing in deep tissue massage and chronic pain and injuries*
We offer the following massage options :
Swedish massage (relaxation)
Neuromuscular Therapy (Trigger Point Therapy)
Deep Connective Tissue Massage
Myofascial Release
Foot Reflexology
Pregnancy Massage
Sports Massage
Shiatsu (acupressure)
Healing Stone Massage
Warm Soy Massage *
Massages by appointment only. Office hours are 7 days a week.
Call Lara today for an appointment or to give a gift certificate to someone you know - 570-271-1323
Gift certificates can now be purchased online click here.
* what is a warm soy massage? It's a special soy blend that is heated to create a warm and fragrant cream that is used for your massage. Available in many scents ( and also unscented ) and is applied with Lara's hands warm to your body - great for these cold winter months as well as very moisturizing to the skin too.